Fundraising for the charity
Part of our continuing efforts to raise funds during the pandemic include an online giving page on Givey. Please take a look and consider making a donation!
We also have a plant stand outside the Co-op in Holme Lacy with seasonal plants on sale to the public.
Much needed funds go directly to support our vital work.
June 2021  
At Home activity programme
Our gardeners are busy sowing vegetable and annual flower seeds as part of the At Home project for our clients in residential and care homes, and people who would normally come to gardening sessions at Holme Lacy. The project has been a real life-line during the pandemic, keeping people engaged and occupied, and connected to the HGP family. 
Seedlings are being potted on, and the gardeners have two new projects. An activity pack to make a fun potato cress head, and seeds to sow for this year's Autumn show. There will be a competitive entry for the tallest sunflower and the heaviest pumpkin.
National Volunteers' Week
Volunteers' week takes place 1-7 June every year. It's a chance to recognise the fantastic contribution volunteers make to our communities and to countless charities. Growing Point has a great team of volunteers who help us in many ways – everything from working one-to-one with clients, to supporting our events and helping in our garden.
Volunteers' week 2021 allows us to say 'thank you' to volunteers around the country who have played such a key role and made a huge difference during the pandemic.
Volunteers – we salute you!
GET IN TOUCH
t: 07816 257983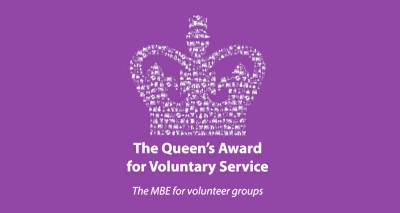 OUR ADDRESS
c/o Holme Lacy Campus,
Holme Lacy, Hereford HR2 6LL
Registered charity no.
1006625