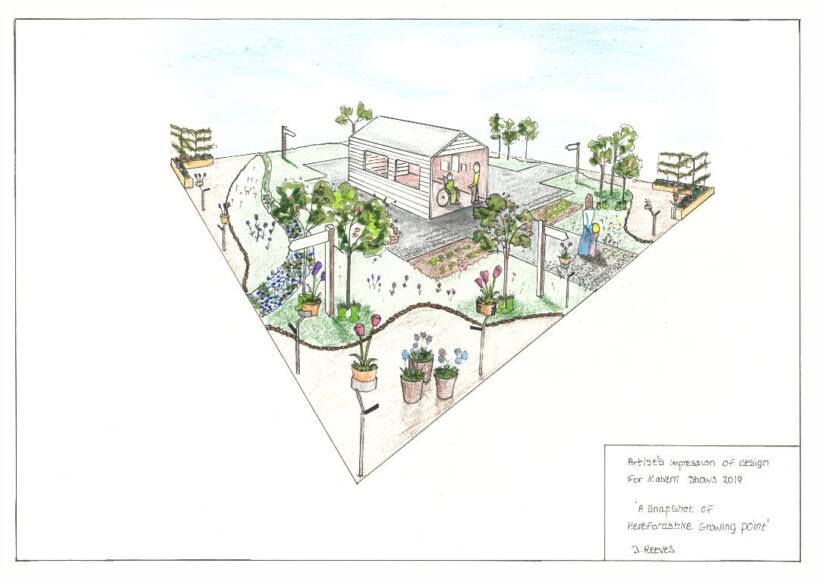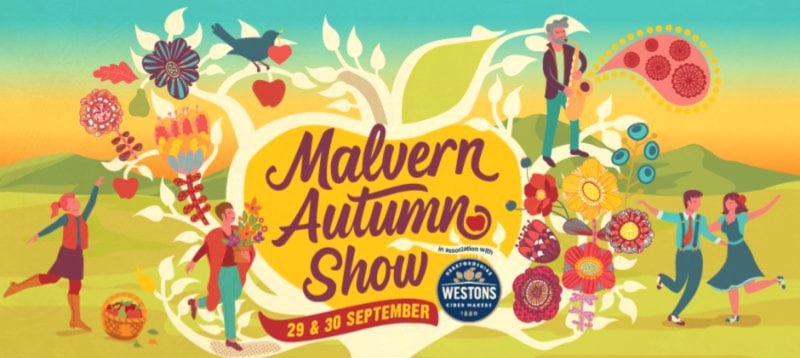 Following our very successful garden at the 2019 RHS Malvern Spring Festival, we are delighted to be taking part in the Malvern Autumn Show 28/29 September.  Come and see us – we will be on the Family Green.
The design of our new garden is based on the charity's own annual autumn show when we celebrate our gardeners' achievements during the growing year. It will feature:
Scarecrows on the theme of 'Fruit and Vegetables'
A land art feature marking the autumn harvest
Planters and containers with an autumnal colour theme, with flowers and vegetables grown by our own gardeners
Decorated objects representing prize-winning categories in the show
Produce from our Holme Lacy garden and craft items made during horticultural therapy sessions
After the Malvern Autumn Show, we will be using the produce for our RHS Big-Soup-Share event at Holme Lacy Campus, 8 October.
Once again, we are hugely grateful to all our supporters and donors – the garden would not have been possible without them…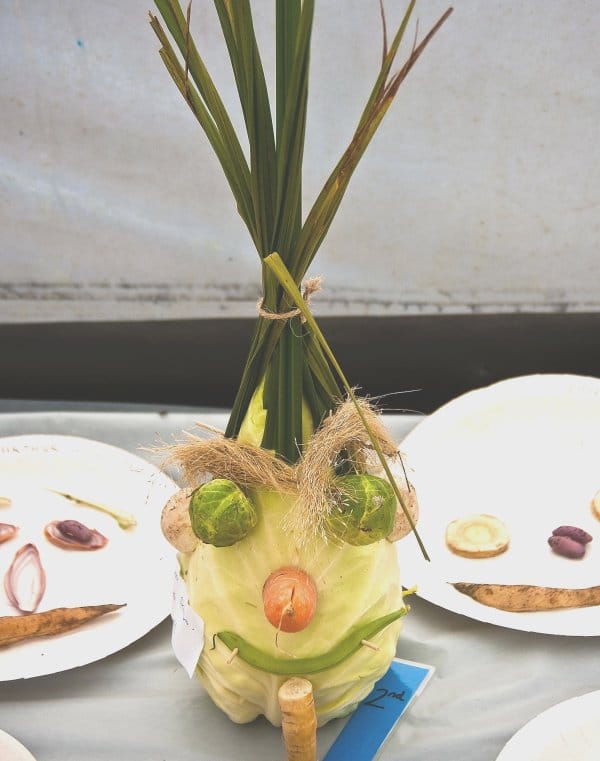 DATES FOR 2019
9 – 12 May
RHS Malvern Spring show, Herefordshire Growing Point show garden
8/9 June
Herefordshire Growing Point at the Hellens Garden Festival 
28/29 September
Malvern Autumn show, Herefordshire Growing Point show garden 
3 October
Herefordshire Growing Point annual Autumn Show 
8 October
RHS Big Soup Share 2019  – Herefordshire Growing Point's soup making event at Holme Lacy Campus  RHS Big-Soup-Share
18 November
AGM  
12 December
Christmas party for our gardeners